7 Steps to Radically Improve
Time Off Management.
Free Time Off Management E-book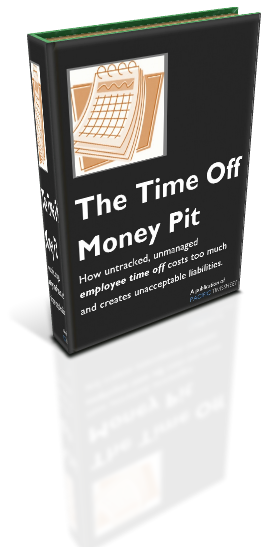 This free E-Book describes how employee time off is costing you money:
Costly manual accruals processing
Paper-based or verbal time off requests
Poor compliance on time off approvals
Never knowing for sure whose on leave
High administrative costs
Get this e-book on the 7 steps to radically improve your time off management!
Download it today!
We will not share your email with any third party ever.